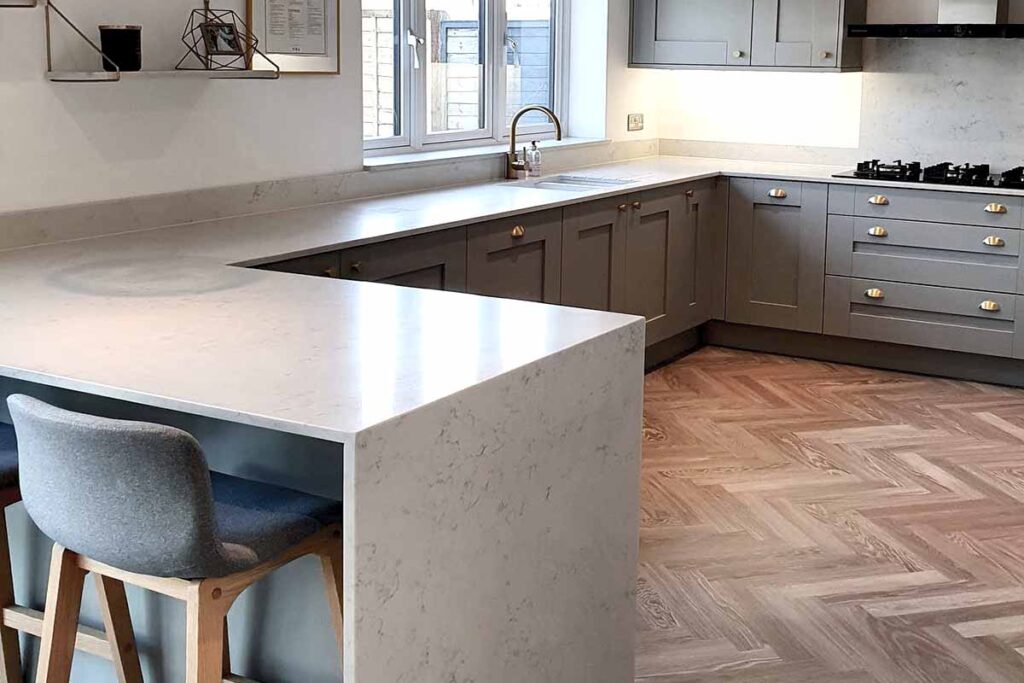 Almost always, when clients read about countertops with the aim of getting one, they end up not knowing which stone to choose among Quartz Countertops and Marble Countertops. Quartz Countertops being a relatively "young" material in the family of countertops, why does it get this much attention? Is it really worth it? Would it be better for me than marble? These are some of the questions clients tend to ask themselves about Quartz Countertops.
However, before we proceed, we need to make the fact that there is no real "competition" between Quartz Countertops and Marble Countertops as each stone has its advantages and disadvantages and therefore according to what one needs, he can choose from both.
Back to Quartz Countertops, to answer the few above-mentioned questions, we are going to see a few of the properties that make it a great option for your kitchen, which happens to be the reasons why it has gotten this popular despite being a relatively young material.
It's Variety
Well, Quartz Stone being entirely man-made and composed of crushed sand and pigments can be made in a variety of colors and styles. Therefore, you can have Quartz slabs of all kinds and colors. This makes it easy to adopt a color theme for your kitchen and have a matching countertop.
Besides, there is even White Quartz Stone that is made to look like Marble. The most famous in this category is white Quartz which is made to look like white Carrara or Calacatta marble. Often, Marble like quartz is preferred to the original marble because it somehow offers the look without the stress.
Its Strength Resilience and Durability
Though poorly resistant to heat, Quartz Countertops are among the strongest of materials. This, therefore, implies that it can withstand great shock and not break unlike a good number of natural stones. This can be very handy in case things fall on your countertop, which tends to happen very often. In addition to the fact it can withstand shock, it is scratch resistant as well. This, therefore, means that over time, if its beauty should fade, it will definitely not be due to the numerous scratches left by knife cuts, If at all its beauty fades.
Its Easy Maintenance
One of the major costs linked with natural stones is the cost of maintenance among which is sealing. This is due to the porous nature of most natural stones. Actually, with natural stones sealing is not for fancy as if they are not properly sealed and the stones get stained, chances are, the stains might never be removed successfully.
Unlike natural stones, Quartz is non-porous and therefore does not require constant sealing therefore you save on the cost of sealing as well as that other regular expenses linked to maintenance.
To conclude, as you might have guessed, Quartz Countertops are the trending material in New York City area at the moment for those reasons mentioned above and more. Therefore, if you need durability, opt for Quartz.
Quartz Countertops That Look Like Marble
---

Caesarstone, Caesarstone Quartz Countertops, Cambria Stone Countertops, Quartz Counters that Look Like Marble, Quartz Countertops, quartz countertops brands, quartz countertops new york, quartz countertops NYC, Quartz Countertops Sale, quartz countertops white, Silestone Colors, Silestone Quartz Countertops, White Quartz Slab Countertops